Welcome to The Writing Coach. On this podcast, I speak with the instructors, editors, coaches, and mentors that help writers and authors create their art, build their audience, and sell their work.
In episode 1 of The Writing Coach, I speak with author and writing coach M. Shannon Herandez.
After 15 years as a professional educator, Shannon resigned from teaching and reinvented her life and career. Through her business, The Writing Whisper, she's now helping small businesses to succeed by teaching them how to use content to share their brand's stories and expertise. She is also coaching memoir writers one-on-one and helping them to turn their memories into manuscripts. In addition, Shannon writes for The Huffington Post and released a hit book last summer, Breaking the Silence: My Final 40 Days as a Public School Teacher. 
During the interview, Shannon describes:
the benefits of working with a writing coach, business coach, and professional editor
how she turned her personal journal into a successful published memoir
the emotional experience of memoir writing
how she helps writers find their authentic voice
the importance of networking to find new clients
how visual models can help the writing process
why she doesn't believe in writing drills
how she keeps her writing clients on track with their writing
why she doesn't haggle about rates with potential clients
how she spent her first author royalty cheque
and much more!
Podcast: Play in new window | Download
Subscribe: Apple Podcasts | Android | RSS
Show Notes
Common Challenges Faced by Shannon's Clients:
Creating a writing schedule and sticking to it.
Dealing with the emotional process of writing memoir.
 The Writing Whisperer website
Shannon's Huffington Post Contributor Page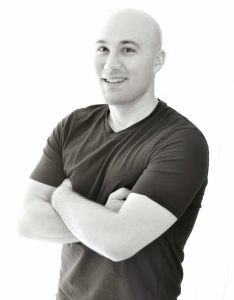 Kevin T. Johns helps dedicated writers, aspiring authors, and industrious entrepreneurs with their writing. You can learn more about his one-on-one author coaching, instructional writing books, and online courses for writers by clicking here. To learn more about his ghostwriting and copywriting services click here.
Enjoy the Podcast?
Subcribe to my newsletter and get a free copy of the ebook, 12 Common Mistakes Rookie Authors Make (and how to avoid them!)
We value your privacy and would never spam you