One-on-one Coaching with Kevin T. Johns
Support and accountability personally tailored to your writing needs
End the struggle. Achieve your dreams. Write your book.
Tired of struggling to craft your first novel?
Get instant access to the tools, support, and motivation a writing coach can offer.
I'm author and writing coach Kevin T. Johns.
It took me eight long years to craft my critically acclaimed debut novel, The Page Turners.
The experience was frustrating, heart-breaking, and emotionally draining.
It's physically and spiritually painful to know you have a novel within you, but not know how to get it out!
You've probably had similar experiences with your own writing.
What if there was an easier path for a first time author to take?
Approaching your writing feeling confident and motivated, not scared or intimidated.

Completing and publishing your book, and then finally placing it in a loved ones hands.

Being able to call yourself a professional writer and a published author.
Transforming your writing "hobby" into a source of income for you and your family.

Seeing your book on a shelf next to a book by one of your favourite authors.

Taking steps to turn your dreams of literary success into reality starting today, not someday.
The Pain-Free Route to Writing a Book and Becoming a Published Author
When it came time to write the sequel for my first book, I wasn't willing to spend another 8 years struggling to get it done.
I became obsessed with productivity. I deconstructed my work-flow, eliminated everything that was slowing me, and then sequenced the remaining steps to produce maximum results.
I took the vast project of writing a novel, and turned it into an organized system that propelled me past the road blocks that hold up so many writers.
I wrote my second novel in 8 weeks, NOT 8 years.
And YOU can do it too!
As your writing coach, I'll make sure you achieve your dream of writing a novel.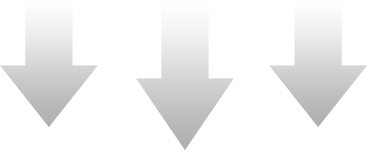 I'll be there every step of the way to help you:
complete your manuscript efficiently and painlessly
feel confident and supported as you write
improve your productivity and free-up time for family and leisure
reduce feelings of overwhelm and stress
access my extensive network of publishing industry experts
break through blocks and overcome resistance
stay focus and on-track
feel artistically fulfilled and constantly motivated to do your best work
My coaching services include:
Weekly One-on-one Coaching Sessions

Via Skype, Google Hangouts, phone, or in-person (Ottawa, ON), we'll meet every week to address your needs and answer your questions, so that you can make continual and steady progress towards your goals.
Manuscript Appraisal and Critique

I'll read your work-in-progress and provide specific and actionable advice to help polish your manuscript long before you approach an editor or agent for representation.
What happens during a coaching session?
Coaching sessions are personally tailored to suit your unique and specific needs.
We'll work together to identify challenges and roadblocks that are holding you back, and to identify resources and protocols to help you overcome them.
I'll help you maintain focus and provide accountability to meet those word count goals.
I'll share my publishing industry expertise to help you choose the publishing route that is best for you, be it independent publishing, e-publishing, or going with one of the big 5 New York publishers.
I'll share exercises and prompts you can use to sharpen your writing skills and stimulate ideas.
Still formulating your novel's concept? I'll work with you on story development. Need feedback on your first draft? I'll provide actionable feedback for revisions. Ready to seek a literary agent for representation? I'll work with you to craft a query letter agents will love.

Your needs, goals, and preferred learning methods are always the focus of our sessions.
I owe a lot of my new-found confidence and conviction to write what matters vs writing what's popular to Kevin's cutting edge methodology and person-centered approach to coaching.  I encourage you to dive in and soak up everything he has to offer!  Thanks Kev!

Andre Petrolo

coaching client, and soon to be published author
Kevin provided excellent insight on my middle-grade fantasy book, and was meticulously prepared each coaching session with helpful and actionable insights. His love and passion for writing spilled over into how he worked with me, and I could tell that he really wants to see me succeed. He helped me find gaps in my story structure, and think through many ways I could improve my narrative.

Chris Shumate

coaching client, and author of Fishing Promises
Kevin's enthusiasm to get your story told is contagious. You cannot help but get inspired to keep on writing and all the way he is your guide, mentor and your friend. He makes the impossible seem possible and when you feel stuck he'll make sure the block you've reached will be removed. I never thought getting my story down on paper would happen, but thanks to Kevin the first draft of my book is now near completion. Thank you Kevin.

Oliver Guttorm

Coaching client and author
Kevin is committed to helping writers find themselves on the page. He is knowledgeable and professional with a great sense of humour and a warm personality. He is encouraging and permeates a confidence that is inspiring.  Kevin has helped me to re-plan my novel and get it down on paper. He has taught me many great writing methods and tricks, as well as leading me to other helpful resources. He is a top notch writing coach who I will forever be grateful of.

Kathryn Harris coaching client, and soon to be published author
I was looking for someone to kick my butt into gear when I saw Kevin on twitter, and he did just that! I went from not writing at all to getting down over a thousand words a day!

Kevin was great to work with because he is full of resources and knowledge, and he really believes in finding specific solutions that uniquely fit you and your life.

Thank you, Kevin!

Melanie

award winning author
Are we right for each other?
My ideal coaching clients are:
passionate about writing and determined to write their first novel this year
ready to to take action to achieve their goals
eager to learn and interested in improving their craft
patient enough to put in the time necessary to write a book, and focused enough to stick with it for the long haul
willing to invest in their writing, book, and career as an author
If that sounds like you, click the button below. 
Frequently Asked Questions...
I'd like to learn more about your coaching. Can I speak with you?
Absolutely. Email me at kevin (AT) kevintjohns.com and we'll schedule a free consultation to discuss about your needs and whether you and I would be a good fit. You can also contact me via my contact form.
What is your educational background?
I have a Master of Arts degree in English Literature, and a Bachelor of Arts degree with a double major in English Literature and Film Studies.
I need help with my writing, but a one-on-one coach isn't right for me at this time. What other options do you offer?
What type of writing do you specialize in?
I specialize in commercial and genre fiction, including horror, thriller, sci-fi, fantasy, and young adult.
I've never written a novel before. Will you still work with me?
I work almost exclusively with first time novelists. I know how challenging a first book can be, and I'd be happy to work with you to help you get that first book written.
How many books have you published?
I have published eight books. Two young adult horror/fantasy novels (The Page Turners: Blood and The Page Turners: Economy of Fear), a young adult action thriller (M School), three non-fiction instructional books on writing (The Novel Writer's Blueprint: Five Steps to Creating and Completing Your First Book, Smash Fear and Write like a Pro, and Novel Advice: Motivation, Inspiration and Creative Writing Tips for Aspiring Authors), and the children's picture book, Rocket Princess vs. Snaggletooth the Dragon. Learn more about my books here.