You have an incredible story inside of you. Novel Advice will help you get it out.
"Motivating! This is the pick-me-up you need to finally get your novel written and published." -- Jason B. Ladd, award-winning author of Book Review Banzai
Practical and Inspiring. If you're dealing with creative doubt, writer's block or feelings of inadequacy, this book might have just the words you need to hear. It will be especially useful for first-time authors having trouble finishing their book.

Derek Murphy
Bestselling Author and founder of @creativindie
Novel Advice by Kevin T. Johns is a smorgasbord of writer's tips, inspiration and hints about the writer's life. Woven throughout are stories about everything from roofers to rock stars to abstract painting.  This is my favorite kind of book--inspirational, full of good advice, and fun!

Charlotte Rains Dixon
Author of "Emma Jean's Bad Behavior"
Writing a first novel can be a frustrating, complicated, and overwhelming experience.
To make matters worse, many aspiring authors lack key insights and essential information totally necessary for long term success in creative writing and publishing.
Novel Advice addresses the key challenges faced by aspiring authors via a three part structure:
Part One – Motivation and Inspiration

Part One is a collection of articles related to motivation, and the ability to press through the roadblocks we all encounter when trying to write a novel. These articles will inspire you to keep on writing when the going gets tough.

Part Two - Writing Tips

Part Two addresses general tips and tricks regarding the craft of creative writing, including exactly how long your novel should be, how to get the reader feedback you really want, as well as 12-step road map for writing a novel.

Part Three - Writer's Life

This section explores other aspects of life as a writer, such as the importance of forging community, the financial realities of being an author, and how to achieve your writing and publishing goals.
Novel Advice provides motivational wisdom to help push struggling authors through roadblocks, as well as practical tips and writer's craft knowledge that'll ensure you achieve your writing goals.
Important mindset shifts for the beginning author—steeped in fun and exciting stories that will fire you up to write!

Monica Leonelle
Author of "Write Better, Faster"
Novel Advice is filled with easily digestible pieces of advice about being a professional writer which are equally beneficial if you're just thinking about writing or if you've got five published novels under your belt.

Caroline Frechette
Author of "Unblocked: Get Rid of Writer's Block Forever"
| | | |
| --- | --- | --- |
| | Who Should Read Novel Advice | |
Novel Advice is perfect for authors working on their first fiction novel and looking for advice and motivation to help push through the frustration, confusion, and overwhelm of writing a full length story.
Aspiring Authors

Even if you haven't yet summoned the courage to put a single word to the page, so long as you truly want to become a novelist in your heart, this book is for you.

Struggling Writers

If you've spent months, or even years, working on a manuscript for a novel, but have not yet completed it because you've run into roadblocks along the way, this book is for you.

Hobbyists Ready to Turn Pro

If you've always enjoyed creative writing as a hobby, but are now ready to take it seriously and want learn what it takes to be a professional author, this book is for you.
Novel Advice provides aspiring authors with a simple and compact set of power tools, inspiring them to write from their own strengths. Written in a straightforward, informative and lighthearted style, this book is chock full of practical advice with actionable steps in each chapter. A "must-have" for every would-be author.

Susan Friedman
CSP, International Bestselling author of "Riches in Niches"
More than inspiration, Novel Advice is a practical guidepost for aspiring novelists. If you're working on a novel: read it, use it, and benefit from it.

Tom Morkes


Founder of Insurgent Publishing
Author/writing coach Kevin Johns is ace at all things novel--from craft to publishing to the internal struggles we writers face--and his new book,

 

Novel Advice, proves it in spades. In a voice crackling with wit, wisdom and tough love, he details the writer's journey from inception to promotion, offering up actionable advice and real-world examples every step of the way. There's a career's worth of knowledge and insight in here, and any novelist serious about making it would be wise to dip in.  I know I am.

Doug Kurtz


Author and Writing Coach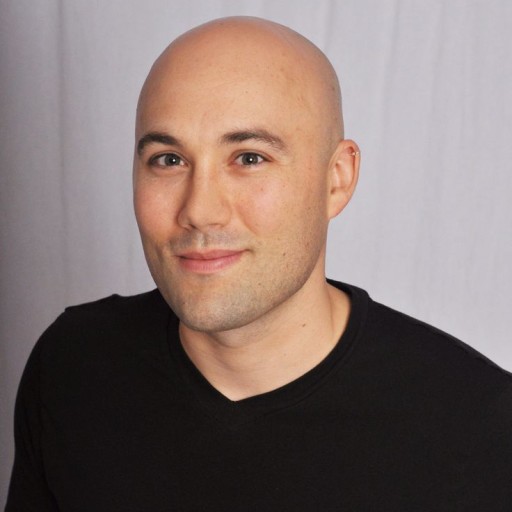 Writing coach Kevin T. Johns has helped hundreds of aspiring authors from around the world get ideas their out of their heads, onto the pages, and into readers' hands.
He knows the challenges aspiring authors face on their writing journey, and he knows the questions they need answered.
Nearly every chapter in Novel Advice was created in direct response to a question asked or challenge posed by one of Kevin's coaching clients. As result, this book isn't just useful advice; rather, it's the essential advice aspiring authors need to hear in order to find success.
"Diligence is essential if you want to write. Kevin Johns consistently blows me away with his diligence as a professional writer. I want to learn how he does it!"

Chase Reeves


Fizzle.co
| | | |
| --- | --- | --- |
| | Get Your Copy of Novel Advice Now! | |