"THE GREEN PRINCESS" - A FREE PREQUEL STORY FROM ACCLAIMED AUTHOR KEVIN T. JOHNS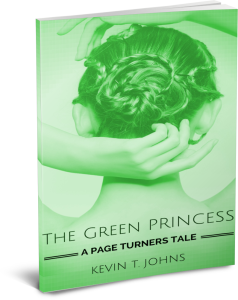 Get the free story set just before the opening pages of the hit young adult horror/sci-fi/fantasy mash-up, The Page Turners.
Unable to afford the cost of a movie ticket, angry teenager Nate Bourdain wanders the trailer parks of his of small country town during the last days of summer. When he discovers a used fantasy novel at a garage sale, he's compelled to purchase the book. Will Nate be able to escape the frustrations of his life via its pages, or will the fantasy story within only emphasize his sense of lonely desolation and impending doom?

We value your privacy and would never spam you
Once you confirm your email address you'll be sent a link where you can instantly download the free story!