Kevin T. Johns is an author, podcaster, writing coach, and ghostwriter residing in Ottawa, Canada with his wife and three daughters.
Kevin grew up reading comic books, watching horror movies, and playing guitar in punk rock bands.
He attended Carleton University where he attained a double-major undergraduate degree in English Literature and Film studies and Master's Degree in English Literature.
He has published five books, ghostwritten several more, and helped hundreds of writers from around the world get their ideas out of their heads, onto the page, and into readers hands.  
Kevin works with high profile entrepreneurs, life coaches, and business leaders, as a ghostwriter helping them to craft their non-fiction books in a collaborative and efficient manner. If you know that you have ideas to share with the world but don't have the skill-set or the time to write an entire book yourself, Kevin can help.
As a busy lawyer, parent, and entrepreneur, I simply didn't have the time to craft every single aspect of my book, from start to finish, all on my own. With Kevin's collaborative and effective support, I was able to complete my book quickly and easily.

John Corcoran Smart Business Revolution
Novels
The Page Turners - A horror/sci-fi/fantasy mash-up brimming with intense scenes, imminent doom, and surprising twists!
The Page Turners: Economy of Fear - Science-fiction, fantasy, and horror intermingle in the highly anticipated sequel to the critically acclaimed young adult hit, The Page Turners.
Short Fiction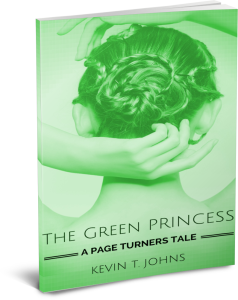 The Green Princess - A free prequel chapter set just before the opening pages of the first Page Turners book.
Christmas in Maplewright - A free short story set shortly after the events of The Page Turners: Economy of Fear.
Non-Fiction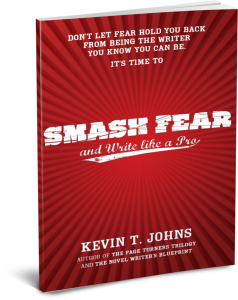 The Novel Writer's Blueprint - Learn how to write your first book using an easy-to-follow five-step system that stimulates idea creation, simplifies workflow, and supercharges your writing.
Smash Fear and Write like a Pro - Discover how to harness fear and move beyond the trepidation that's been holding you back from achieving your literary goals.
Guides
The Novel Writer's Roadmap - A free short and simple step-by-step guide for first time authors.
Picture Books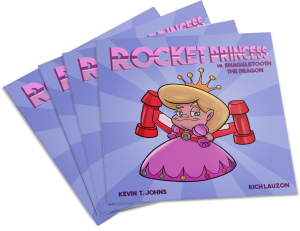 Rocket Princess vs. Snaggletooth the Dragon -  A story of adventure and humor for girls who want to be more than just another princess!
With all due respect to Alice Munro, The Page Turners' chiaroscuro coming-of-age tale could be seen as a truer inheritor of the literary mantles of Ann Radcliffe, Edgar Allan Poe, and James Hogg.

Brendan Blom Literary Critic, Apartment 613
There's nothing as exhilarating as a book exceeding your expectations by a thousand times. While Kevin T. Johns was showing great potential in his debut novel, his writing skills in Economy of Fear have blossomed spectacularly. For the reader, this is pure joy.

Angélique Maple Books
The Novel Writer's Blueprint is perfect for the first-time novelist who wants a picture of the road ahead before launching onto the journey.  And seasoned novelists will find a few tips of use as well."

Charlotte Rains Dixon Author
Kevin's enthusiasm to get your story told is contagious. You cannot help but get inspired to keep on writing and all the way he is your guide, mentor and your friend. He makes the impossible seem possible and when you feel stuck he'll make sure the block you've reached will be removed. I never thought getting my story down on paper would happen, but thanks to Kevin the first draft of my book is now near completion. Thank you Kevin.

Oliver Guttorm

Author and coaching client
The Writing Coach - On The Writing Coach podcast, Kevin speaks with the instructors, editors, coaches, and mentors that help writers and authors create their art, build their audience, and sell their work.
Kevin is committed to helping writers find themselves on the page. He is knowledgeable and professional with a great sense of humour and a warm personality. He is encouraging and permeates a confidence that is inspiring.  Kevin has helped me to re-plan my novel and get it down on paper. He has taught me many great writing methods and tricks, as well as leading me to other helpful resources. He is a top notch writing coach who I will forever be grateful of.

Kathryn Harris

Author and coaching client