Listen to the audio version of this article here:
Writing is hard.
DAMN hard.
As a writing coach, my job is to make it just a little bit easier by teaching you what I know. Every time I hit publish on a blog post or release a new podcast episode it's with the intention of making you a better writer.
But here's the thing about being a teacher… it's always easier than actually doing the thing.
At the end of the day, I'm on the sidelines cheering you on, but it's you out on the court with the ball in your hands risking everything.
The sidelines are a safe place to be.
Too safe.
I don't want to just be the writing coach who shares advice with you while never risking anything myself.
I want you to see that I have just as much skin in the game as you do.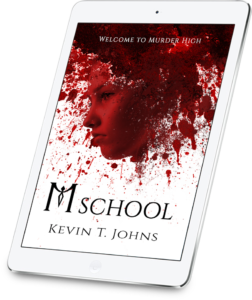 That's why I just published my latest novel, M School.
I wrote and published this book because I want you to know that I walk my talk.
For better or worse, I'm a writer. I'm there, in the trenches, every day, just like you.
My number one goal with M School is to entertain my readers. (BTW – I think that should be every author's goal with every book.)
But my secondary goal is to show you that it's possible.
It can be done.
Writing a book and putting it out into the world is totally do-able. I just did it, and you can to.
I'd love it if you would purchase a copy of M School. You'll get a fast-paced and thrilling tale from a writer who has been where you are now.
We all need support along the way. I'll continue to be here to support you as best I can. I'll continue to share what I know, what I'm learning, and what I think you'll find helpful.
I'd love it if you would support me in return by purchasing a copy of M School.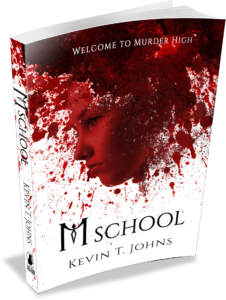 Podcast: Play in new window | Download
Subscribe: Apple Podcasts | Android | RSS