Welcome to The Writing Coach. On this podcast, I speak with the instructors, editors, coaches, and mentors that help writers and authors create their art, build their audience, and sell their work.
Megan Linski is the owner of Gryfyn Publishing and the author of almost 20 books(!!!).
She's also a freelance editor.
MY editor to be exact!
As such, this is a particularly unique episode of The Writing Coach. Megan just finished editing my upcoming thriller novel, M School, so in addition to discussing her experiences as an editor and publisher, this episode also gives a behind the scenes glimpse into the author/editor relationship as Megan and I discuss the difference between mainstream and niche books.
During our conversation, Megan describes:
Her no holds barred approach to the editing process;
Why she recommends writers pay close attention the advice they get from editors;
How she wrote her first novel at 14 years old;
The advice she heard about entrepreneurism that lead her to starting her own publishing company;
Why she's transitioned from a purely artistic mindset to a business mindset;
The benefits of working as an independent freelancer vs. a cog in the corporate structure;
How an editor can tell whether an author needs supportive or direct feedback;
The common problems she sees in manuscripts time and time again;
How she finds her clients;
And much more!
Listen to the episode now:
Show Notes
Visits Megan's website.
Pre-order Megan's upcoming release Rhodi's Light:
Learn more M School here and get on the early notification list for free goodies and more!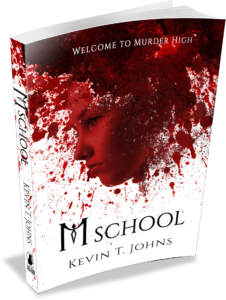 Do you know the 12 ESSENTIAL steps to creating a novel readers will love?
Drop your name and best email address into the form below to access your free copy of The Novel Writer's Roadmap, a short and simple guide to writing your first book. It'll walk you through the 12 essential steps to writing and publishing a novel readers will fall in love with. 
I value your privacy and would never spam you
Podcast: Play in new window | Download
Subscribe: Apple Podcasts | Android | RSS